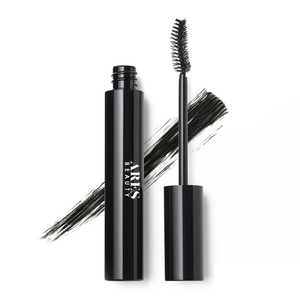 Achieve Show-Stopping Lashes with Ares Beauty's XLXL Mascara
Enhance your natural beauty and make a bold statement with Ares Beauty's XLXL Mascara. Our mascara is specially designed to deliver voluminous, lengthened lashes that captivate and command attention. Experience the transformative power of our XLXL Mascara and elevate your eye makeup to new heights.
Enjoy Free Shipping on All Orders Over $39
What's Included in the XLXL Mascara?
The XLXL Mascara: Our exceptional mascara formula, meticulously crafted to provide stunning length and impressive volume for your lashes, creating a dramatic and eye-catching effect.
Benefits of the XLXL Mascara:
Voluminous Lashes: Amplify your lashes with our volumizing mascara, adding instant fullness and thickness to create a striking, wide-eyed look.
Lengthening Formula: Achieve stunning lash length with our lengthening mascara, extending and elongating each lash for a mesmerizing flutter.
Intense Black Pigmentation: Experience the depth and intensity of our rich black pigment, enhancing the contrast and definition of your lashes.
Smudge-Proof and Long-Lasting: Our mascara is designed to stay in place throughout the day, resisting smudging, flaking, and smearing for a flawless and long-lasting finish.
Ethical and Safe: We prioritize ethical practices, and our mascara is not tested on animals, vegan, Prop 65 compliant, and free from parabens, fragrance, alcohol, barley, corn, oats, rye, soy, spelt, and wheat.
How to Use our XLXL Mascara:
Start by curling your lashes, if desired. Then, begin at the base of your lashes and sweep the XLXL Mascara wand upwards, coating each lash evenly from root to tip. For added volume and length, apply multiple coats, allowing each layer to dry before reapplying.
Customer Reviews:
"Ares Beauty's XLXL Mascara has become a staple in my makeup routine. It instantly gives my lashes the volume and length I've always wanted. The rich black pigment adds depth to my eyes, and the long-lasting formula stays put all day without smudging or flaking. It's truly a game-changer!" - Olivia, June 27, 2023
Discover More from Ares Beauty:
Explore our wide range of organic skincare products, cosmetics, organic bath & body, and sun care products.
Shop the XLXL Mascara now and unleash the power of stunning lashes with Ares Beauty's transformative mascara, designed to create a show-stopping and captivating eye look.