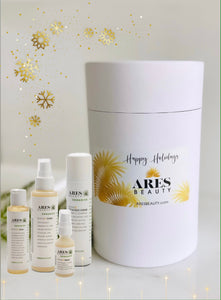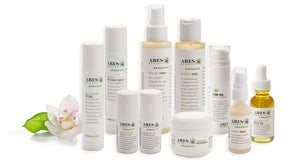 the ultimate in natural skin and haircare
Step into the lush, vibrant world of Ares Beauty, where nature's finest Botonicals meet cutting-edge skincare science. We've journeyed through tropical forests, unearthing a treasure trove of plants, seeds, and flowers. These natural wonders are the secret behind our unique skincare and haircare products, designed to cater to all skin and hair types. Whether you're seeking anti-aging solutions, hydration boosts, wrinkle reduction, or sun damage repair, we've got you covered!
Organic Bath & Body
Dive into the pure indulgence of our Organic Bath & Body range, lovingly crafted with the best Botonicals Mother Nature has to offer. Our potions are USDA Certified Organic, 100% vegan, and free from all the nasties - detergents, sulfates, GMOs, gluten, artificial fragrances, and alcohol. And the best part? We're a cruelty-free brand that says a big 'no' to animal testing. Try our organic skincare products and feel the difference - your skin will thank you with a soft, silky glow. Discover the soothing embrace of nature with our Organic Bath & Body products.
Cosmetics
Get ready to fall in love with our cosmetics line, where vibrant colors meet long-lasting textures. We're all about clean beauty, which means our products are free from parabens, fragrance, alcohol, and grain. Plus, they're crafted with cruelty-free, animal-friendly formulas. With luxurious textures, lush pigments, and long wear, our cosmetics are just as deserving of a place in your makeup bag as any non-vegan counterparts. Get ready to turn heads with Ares Beauty!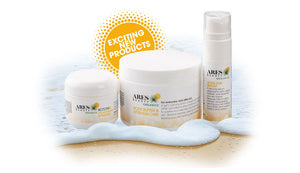 cooling down with after sun care
Sun-kissed and need some TLC? Our lightweight after-sun body butter, moisturizer, and serum are here to rescue your skin. Packed with soothing ingredients like aloe vera, vitamins C & E, antioxidants, glycerin, and ceramides, they lock in moisture and calm your skin. Just apply and let the tranquility wash over you. With Ares Beauty, you can soak up the sun without a worry - we've got your skin's after-sun care sorted.