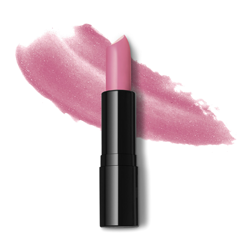 Experience the Delicate Beauty of Ares Beauty's Rose Lip Balm
Indulge in the enchanting allure of Ares Beauty's Rose Lip Balm, a luxurious and nourishing solution to keep your lips soft, supple, and irresistibly smooth. Infused with the delicate essence of roses, our lip balm provides deep hydration and protection, leaving your lips feeling rejuvenated and pampered.
Enjoy Free Shipping on All Orders Over $39
What's Included in the Rose Lip Balm?
The Rose Lip Balm: Our exquisite lip balm, carefully crafted to offer the delicate fragrance and rich benefits of roses, while providing superior lip care.
Benefits of the Rose Lip Balm:
Hydrating and Softening: Formulated with moisturizing ingredients, our lip balm deeply hydrates and nourishes, helping to alleviate dryness and restore softness to your lips.
Delicate Rose Essence: Experience the delightful aroma of roses with every application, indulging your senses and adding a touch of luxury to your lip care routine.
Protective Barrier: The lip balm creates a protective barrier, shielding your lips from harsh environmental factors and keeping them looking and feeling healthy.
Subtle Sheen: Enjoy a natural, subtle sheen that enhances your lips' appearance, providing a hint of radiance and allure.
Ethical and Safe: We are committed to ethical practices, and our lip balm is not tested on animals, vegan, Prop 65 compliant, and free from parabens, fragrance, alcohol, barley, corn, oats, rye, soy, spelt, and wheat.
How to Use our Rose Lip Balm:
Simply apply the Rose Lip Balm directly onto your lips, gliding it gently for smooth coverage. Use it as often as desired to maintain well-hydrated and beautifully conditioned lips.
Customer Reviews:
"Ares Beauty's Rose Lip Balm is my go-to for keeping my lips nourished and soft. The scent of roses is heavenly, and the balm provides instant hydration and relief. I love how it leaves a subtle sheen, making my lips look naturally beautiful. It's a must-have in my daily routine!" - Sarah, June 20, 2023
Discover More from Ares Beauty:
Explore our wide range of organic skincare products, cosmetics, organic bath & body, and sun care products.
Shop the Rose Lip Balm now and embrace the delicate beauty and rejuvenating effects it brings to your lip care regimen with Ares Beauty's luxurious lip balm.